Ok, now that I have been given the ability to post directly to our website news, totally unencumbered by my staff and the website dudes, I will try to make periodic posts to keep our customers updated on all the significant happenings in the world of mass flow controller service at Coastal Instruments from my viewpoint. I am not particularly versed on all the latest social network blogging techniques and I don't intend to be. I also have no intention of making this news post a daily chronicle of every mundane event that happens here just to show some activity. So, if you want to know what we had for lunch today you are out of luck, actually we had spicy chicken wings, mashed potatoes and cole slaw.
I will post the events that are important to our company, to our customers, and to our competitors, so stay tuned. I have been unleashed on the web!
Bob Williams, President, Coastal Instruments, Inc.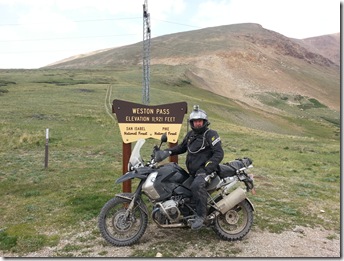 I have been riding motorcycles for 49 years, the rest of
the time I was at work. Weston Pass Colorado 2012