Florite 990X Power Supply
Single Channel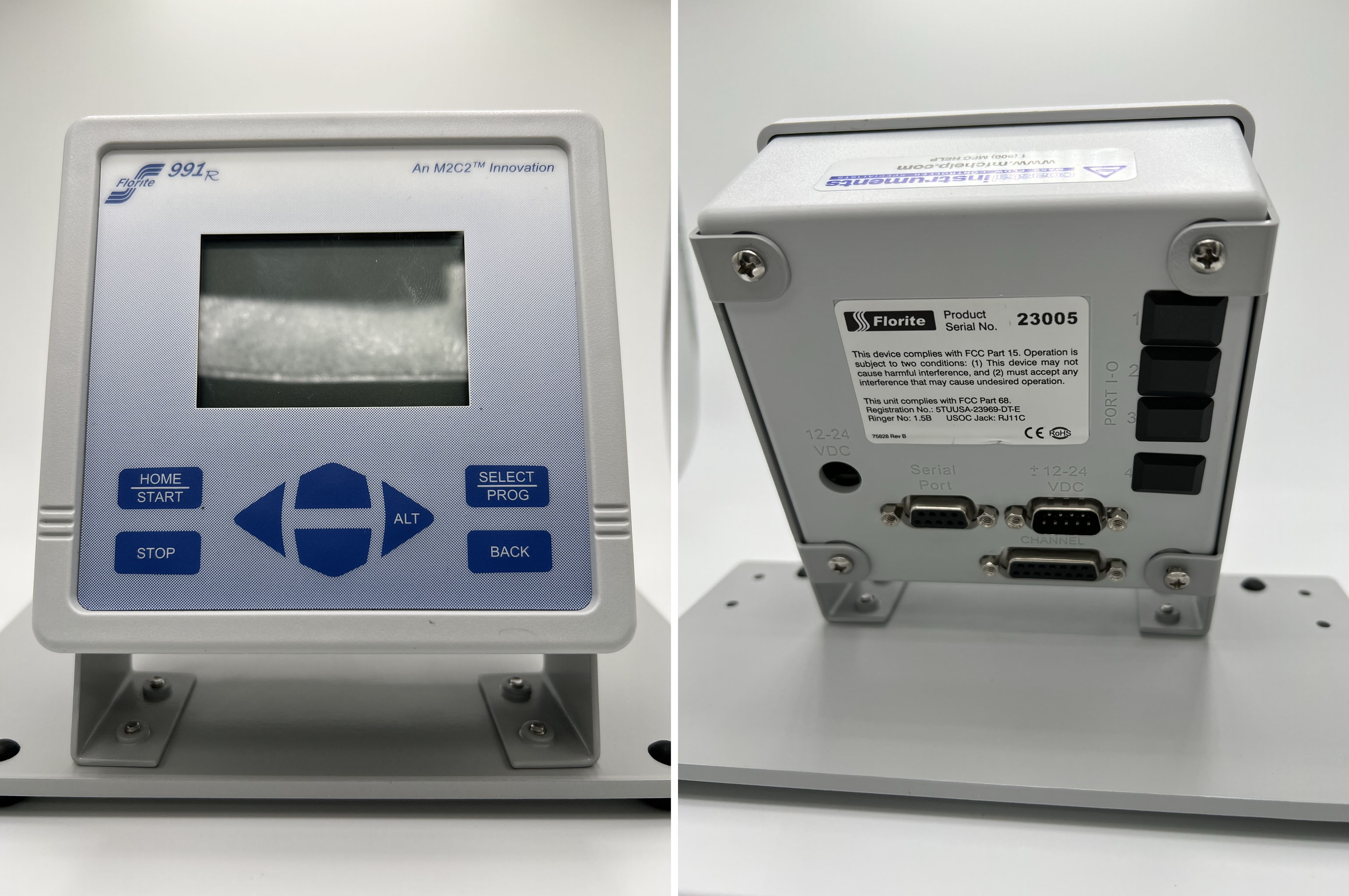 Four Channel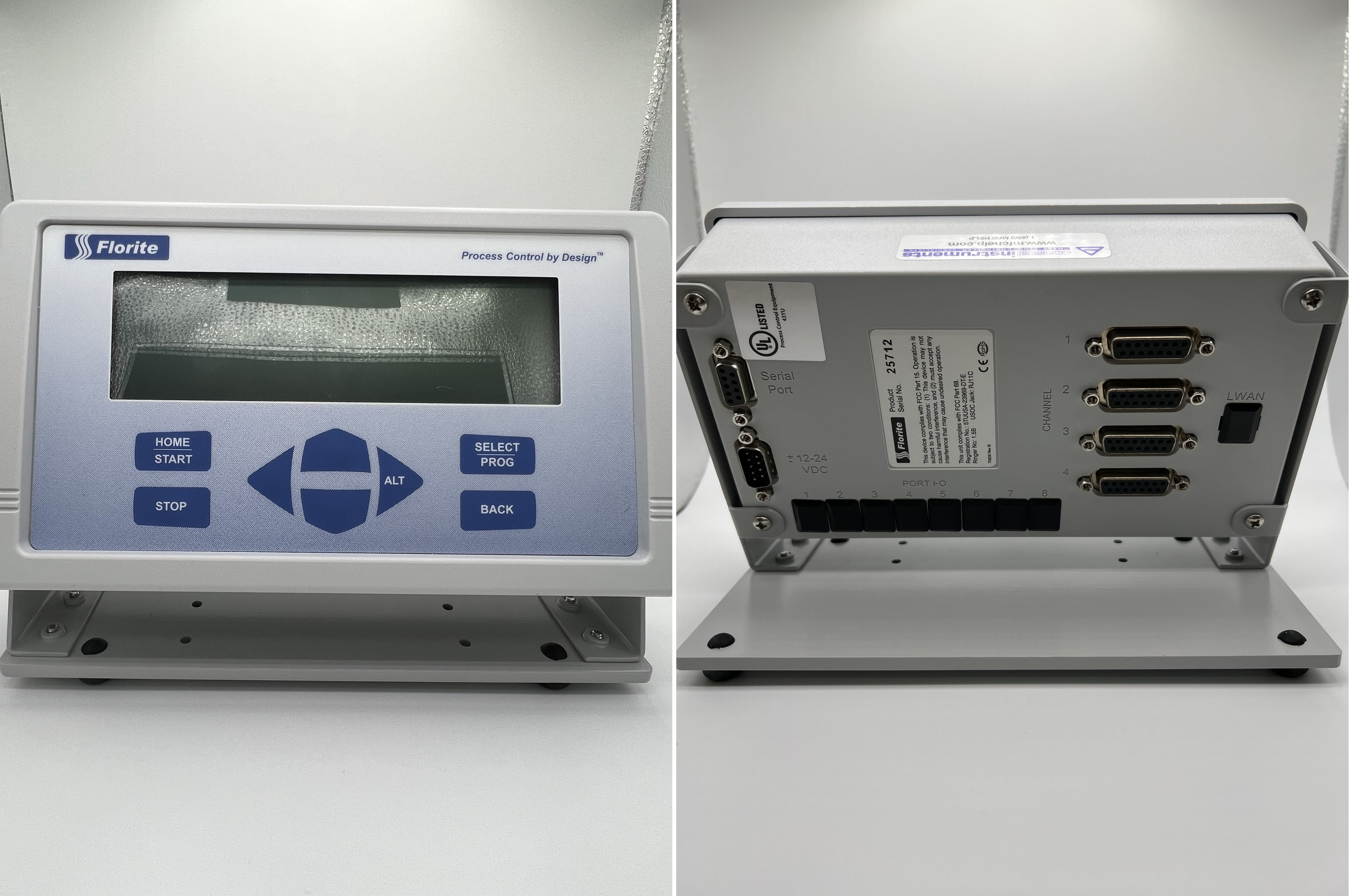 The Overview: The Florite Model 990X-MFC is an innovative, technically superior, high quality and reliable microcomputer-based Power Supply, Readout and Set Point controller suitable for any commercial or industrial MFC application. The instrument's secure DA15 connectors allow for quick attachment to any Mass Flow Controller or Meter.
Installation and Operation: The instrument set-up and operation is performed via the keypad or using a standard RS-232 serial communication port provided with every 990X-MFC. Optional Onboard Data Logging The optional onboard data logger acquires date-time stamped measurement records based on the data logger's selectable rates of seconds, minutes, hours, days, weeks, or months. The data records may be exported directly into common spreadsheet or database programs such as Microsoft™ Excel™ and Access™ for data interpretation, trending, or long-term storage.
Communications: Every 990X-MFC unit comes with an RS-232 port, giving users serial communication capability. Remote readout, set point, control, and data acquisition information are all provided via its RS-232 serial communication port.
Information Reports and Alarms: Information reports are a configurable feature that utilizes the instrument's internal date-time clock. Independent channel alarms can be set for quantities, scalar values, process rates, process input measurements, and maintenance service time. Any of the independent alarms may be set to activate the audio-visual indicators and set to produce analog signals.
Operator Controls: The Model 990X-MFC features a large high-contrast backlit graphic display enabling a user to view up to four real-time Process Variables and the programmed Set Point for each connected device on one screen. Users can rapidly identify and make in-process adjustments in seconds. The easy-to-read display and audio indicators provide immediate status for rates and diagnostic operating status.
Diagnostics: Built-in diagnostic tests support easy installation and assist in ensuring a long, trouble-free operating life. Tests include overall system operating status, memory conditions, communication adapter status, display functionality, and keypad operation on every power-up. Model 990X – MFC Power Supply, Readout & Set Point Controller Control Functions Monitor, Batch, Blend, Manual Process Rate 0.00±9,999,999.99 unit/timebase